Planting your Living Walls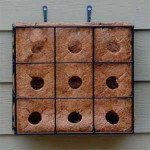 Standard nursery plants (2.5″ to 4.5″ roots)fit through the flexible homes.
Stand the living wall planter on a table because you will be planting from the top.
STEP 1:
Wet the root balls of the plants, squeeze them and slide them through the bottom row of holes. Add potting mix.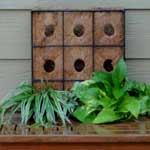 STEP 2:
Repeat the same process until you have finished planting the holes. Plant one layer at a time, like lasagna!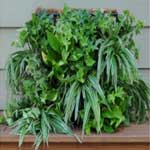 STEP 3:
Tuck in the edge plants along the top. Be sure to leave about 3/4″ space between the top of the potting mix and the top edge of the planter. Hang with the enclosed hangers.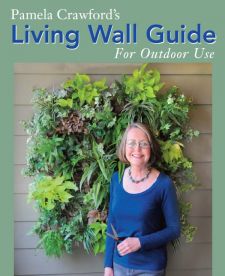 Pamela Crawford's Living Wall Guide
Download Pamela's New
Living Wall Guide E-Book

Containing:
Plant Trials and Planter Features
Preparation and Plant Choices
Planting
Watering and Keeping the Plants from Falling Out
Hanging and Fertilizing
Hanging the Planters in Groups Increases Visual Impact
Popular Hanging Patterns
Design Ideas
Easy Planting Recipes