Side Planting is as Easy 1-2-3
Pamela Crawford Side Planting
Here's How – It's as Easy as 1-2-3
These exclusive containers feature side planting holes so you can create beautiful flower baskets instantly. Display them on Border Columns, ground covers or on patios.
Using these specially designed side planting containers and coco liners with pre-cut holes, you too can create beautiful planters in no time at all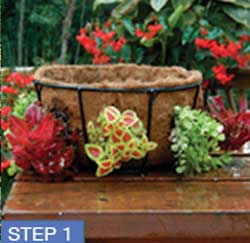 Add soil up to the first hole. Wet the
root balls of the plants and squeeze them. Slide the root balls through the holes.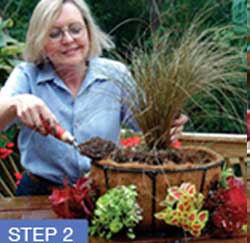 Add potting mix and place centerpiece
in the middle of the top, surrounded by edge plants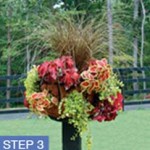 Plant the edge plants around the
centerpiece and fill in with extra potting soil.